TESTIMONIALS
Dear Friends,
Prior to moving to Florida in 2002 we had purchased a lot in Tarpon Springs. Upon arriving in July of that year we began the planning process for building a residence on our lot. Shortly afterwards we met the professionals at Orange Blossom. Our experience from that time to the present has been nothing but GREAT! Thank you from the bottom of our hearts for making our building process a most enjoyable experience.
Thanks to Chuck, Jeanette, Todd, Mike, and Brent for assisting us in so many ways. Initially, your recommendation of someone to help design the house and draw the plans was one of the best recommendations that you gave us. Working with the city officials in Tarpon Springs to work out our egress issue was invaluable. Your suggestion of a mortgage firm was also appreciated. You went beyond what we expected from a builder.
Once we had our blueprints and began the actual building process we soon recognized, as other customers of yours had told us, that we were dealing with very ethical people at Orange Blossom. We now highly recommend you to anyone that we encounter that is considering a building project.
Mike was very helpful to us in making choices in relation numerous interior and exterior items for the house. We soon learned that Orange Blossom was very fair regarding "change orders" and that you all certainly wanted us to have the custom home that we desired.
When the actual building began we recognized that Todd was the man to oversee the operation. Working with the subcontractors, Todd kept things on schedule and insured that quality workmanship was performed. Todd was cooperative and made it a point to make sure we knew we could make changes after the building process had begun. We probably spent more time with Todd than we did with any of you but that does not mean we like him any better than the rest of you.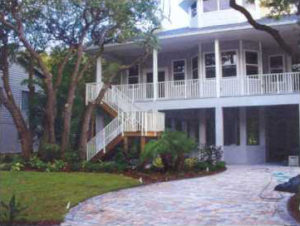 Jeanette, we were glad that you and Chuck were building a new house for yourselves at the same time that our project was in progress. We did not feel the least bit neglected. Your willingness to share ideas, such as the lighting contractor, made our home more what we wanted. We will always remember you willingness to share.
Anytime we called your office, Brent, or whoever might answer the phone, always responded to our requests or needs. We soon knew that we didn't have to worry about communication with Orange Blossom. We never had a call to you that went unreturned.
Chuck, you had a good team serving us. Our house is evidence that you know how to select and evaluate subcontractors. The fact that we did not have to come to you with any problems is evidence that we were extremely satisfied customers. Moving into the house on July I, 2004, was a momentous event for us. Soon afterwards we were faced with four tropical storms. The house was so well constructed that we had no fear of any damage. There was none.
There are many other things that we could say about how well pleased we are with your service for us. If you would like for any potential customer to communicate with us about your company we would be happy to have them call us or even show them how our finished custom home turned out.
Again, thanks to all of you for your help! We enjoyed the total process. Best wishes and continued success in your business,
Lynn and Theron Manly
---
Dear Orange Blossom Developers,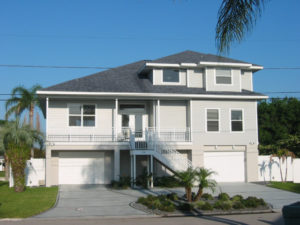 I am writing to express our gratitude and thanks for the superb job on the construction of our house at 302 Morningside Drive. We had always heard building a house was the "most frustrating and aggravating thing you could do". That couldn't be further than the truth. It was truly a pleasure to work with you and ALL of your subcontractors. The construction on our custom waterfront house was the highest quality we could ask for. Your team was always available for questions and assistance. Todd Spenlau was so helpful and accessible throughout the entire building and final inspection process. His subcontractors respect him and were very focused on the quality of their work. I believe the one-on-one attitude of Orange Blossom as well as the integrity all the entire team are the things that make them so unique in the home-building business.
I would highly recommend Orange Blossom to anyone considering building a home and they will definitely be my first call if I every build another home. Thank you so much for making this time such an enjoyable process.
Sincerely,
Sean and Channing McAurthur
---
Dear Todd,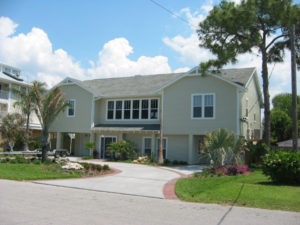 Dana and I want to thank you and your company for a wonderful home building experience.
We are very pleased with the quality of service your company provided and we sincerely appreciate your responsiveness and the way you conduct business. You always seemed to err on the side of"over communicating", and we can't thank you enough for that. We were probably most impressed with the apparent "seamless" communication between you and your subcontractors. If we didn't know better, we would have assumed they only work for you.
We will gladly recommend your company to others because of our satisfaction with your service. It's truly a pleasure to work with people who know the meaning of efficiency and customer service.
Many thanks,
Todd and Dana McWhirter
---
Dear Chuck and Todd,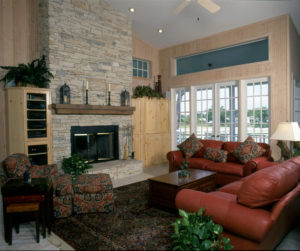 Now that our new home is completed, my wife and I would like to take this opportunity to say "thank you" to Orange Blossom and yourselves personally. It's nice to work with a company that caters to your personal needs and requests.
Building a custom home from the design stage through completion is not an easy task. Todd was extremely helpful in meeting us on several occasions to discuss questions we had, assisting us in making decisions and possible design changes. All construction was done in a timely and most professional manner.
We would highly recommend a quality builder such as Orange Blossom, to anyone desiring to build a new home or renovate an existing one.
Sincerely,
Lucas and Evee Pappas
---
Dear Chuck,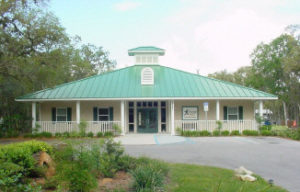 I wish to take this opportunity to thank you for partnering with us on our new building project. Your assistance was of great help to us as we "continue to construct lives" here at Teen Challenge. I want you to know that we sincerely appreciate the building supplies that you donated.
Again, thank you so much for your help. I know that this facility will help to further develop the students as well as staff here at Bay Area Teen Challenge.
Helping the-Hurting,
Mark D. Romano – Director
Bay Area Teen Challenge
---
Dear Todd,
I am writing this letter to express my sincere appreciation for the great job Orange Blossom did on my home located at 14 Peterson Lane, Indian Bluff Island, Palm Harbor, Florida.
All of the work was completed in a timely and most professional manor. The end result was as expected. I would highly recommend your company for any new construction or home improvement services to anyone. Keep up the good work!
Sincerely.
Senator Curt Kiser
District 19